Testimonials - Oral and Maxillofacial Surgeon in Weston FL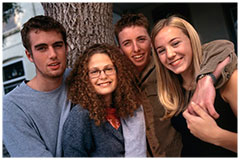 Dear Dr. Díaz and Staff: I want to thank you so much for all that you have done for me. I couldn't be happier with the beautiful smile you have given me. I have received so many compliments and it feels great! Thank you again for your talent, care and concern, friendliness and support. I love you guys!!! Love always.
Christina Ruggles/Travers
Dear Dr. Díaz & Staff: I want to thank you from the bottom of my heart for the utmost care, both professionally and personally. Having worked in the medical field for 20+ years, it is encouraging to witness that there are physicians who hold themselves to such a high caliber of service, from start to finish. You colleagues could learn a lot from you! Sincerely,
Sandy Spilos
Dear Dr. Díaz: Words just can't thank you enough for the beautiful gift to my friend Sue. Breaks just have not been coming her way and this was a true blessing! Your whole staff made her feel special and She and me both thank you! God bless you.
Patti MacKay
Dr. Díaz & Staff: Thank you so much for making both my wisdom teeth extraction & rhinoplasty surgeries such easy and comfortable procedures. I always felt at ease both in and out of your office while recuperating and your hospitality and concern for my well being was greatly appreciated by both myself and my mother. I never hesitated to question your expertise and felt very confident with your practice throughout my surgical experiences. I will not miss my wisdom teeth, but I will continue to enjoy my new nose from here on out. Thanks for everything!
Kristin Watson
Dr. Díaz & Staff: Mil gracias por todas sus atenciones. Sin excepción todos son muy profesionales y muy cariñosos.
María Guemes for patient Jorge Hernández
Dear Dr. Díaz: I was scared to death before I came here, I felt nothing and don't remember anything. Now, I'm not scared anymore. Thanks a lot.
Ryan Fellman
To: Dr. Díaz & Staff - Of all the ways that gratitude and thanks can be expressed, the little phrase God bless you somehow seems to be the best. This is now twice you have made a tremendous difference in our daughter's life! We're counting! You probably saved her life if not at least saved her a lot of pain & suffering. We couldn't be more blessed or thankful then you coming into our lives. Sincerely,
Molly Litt and Family
Dr. Díaz: ¡Muchísimas gracias por operarme tan bien!
Ramiro Steimann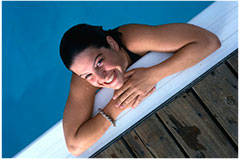 Never has a doctor's office been so warm, kind, thoughtful, considerate and entertaining! Thank you for making what could have been quite unpleasant the exact opposite. You will be the first I recommend to friends and family! Again, many thanks. Warmest regards,
Ilana Lipson
There are men that fight for one day, so they are good; there are others who fight for many days, therefore they are better; nevertheless, there are some who fight for many years, certainly they are excellent; but there are few who fight for their whole life… those are essential. Marcos, you are the one! God Bless you and your family.
Celso Machado, D.D.S.
Dr. Díaz: Muchas Gracias por la cirugía que le hizo a mi niño de verdad que ni tuvo dolor después de eso; que Dios me lo bendiga siempre.
Teresa Campos (Mamá de Jason Acosta)

Dear Dr. Díaz: We would like to thank you for the wonderful care you gave Ali. We appreciate your expertise and professionalism as well as your thoughtfulness in scheduling. As you know, you cannot put a price on good health and dental care and our experiences have been priceless. With gratitude,
Brenda, Paul & Ali Delianides
Dear Dr. Díaz: We were so impressed with you and your Staff. Being in the field myself I can certainly appreciate your professional, caring, clean & friendly efficient office. Thanks for helping my daughter Sarah. No pain, no problem! Thankfully,
Donna Ruhl
Dear Dr. Marcos Díaz: Thank you so much for doing mine daughter's dental surgery. I feel blessed to have you as my daughter's doctor and thank you for making my daughter's teeth look clean and pretty. "There just are not enough words to express how much we appreciate all you've done for Janet. You and your staff are truly unique. You made every step of the effort easy due to your caring and kind spirit. Please thank your family for their sacrifice of time without you to help one like us. Please accept this gift certificate of appreciation." Your kindness will always be remembered and appreciated.
Vivian and Pete Liao
¡Mil gracias por todo! You are an excellent doc and human being!! ¡¡Y….Viva México!!
Álvaro Morfín y Familia