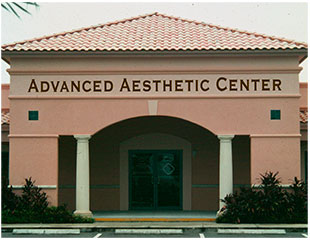 The Advanced Aesthetic Center for Oral and Maxillofacial Surgery was founded with the vision and intention of defining, establishing and providing a standard in excellence for maxillofacial surgery services by continuously promoting the use of scientific, clinical and technological advancements in a caring, ethical and professional practice while at the same time setting a trend for health care in the 21st Century.

Dr. Marcos Díaz is founder and director of AACOMS. His philosophy is to consistently offer and deliver outstanding patient surgical care and services using a team approach of trained professionals to provide the safest, best and most cost-effective quality of treatment possible using innovative technologies in a state-of-the-art facility to create and exceptionally relaxing, comfortable and sterile environment conducive to enhancing the patient's well being. In addition, our facility is fully handicapped accessible and equipped with all ADA (American Disability Act) requirements.

Our practice consistently strives not only to attain complete patient satisfaction from our services, but to exceed their expectations. The practice's proactive philosophy seeks to foster a professionally rewarding partnership with the referring doctors while ensuring patient retention, promoting professional growth and enhancing the patient's overall treatment experience.